We realize that sometimes people are forced to give up their pets for one reason or another. While we primarily cater to lost and stray animals, in rare circumstances, we will accept owner-released pets for a fee (only when space allows).
We ask that owners first try all of the following methods of rehoming their pets. If none of the following methods work or your situation is dire, please call us at 503.988.7387 to discuss potential options. You may be asked to complete a dog surrender survey (available to download).
Check with friends and family
Let people know you're trying to rehome your pet and ask them to spread the word to help you find a new home. If challenges you're facing are temporary, they may be able to help, and enable you to be more easily reunited with your pet when you're ready.
Check with the source
Reach out to the shelter, rescue, or breeder or other location where your pet came from. They may be able to help.
Check with local shelters and rescues
The following organizations may accept owner-released cats and/or dogs (or rodents) on a space available basis. Please check with each agency for specific information.
*Many county shelters may only be able to serve residents of their jurisdiction.
Animal Shelter Alliance of Portland (ASAP) Partner Shelters
Other Sheltering Resources & Rescues
Pet Adoptions Westside: (503) 650-0855
Contact the person or place where you originally got the pet
Many breeders and shelters will take back pets if you can't care for them.
---
Other options
Create a profile and listing for pets to rehome in this nationwide pet rehoming resource.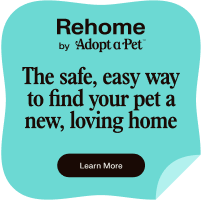 Create a Profile - get your pets posted on Adopt-a-Pet.com to be seen by millions of pet adopters.
Review Applications- the dedicated team at Rehome will give you all the help you need to select the best potential adopters.
Meet Adopters - The Rehome team will guide you through the process of setting safe and pressure-free meetings with applicants.
Finalize Adoption - Rehome will provide you with an adoption contract to protect the transfer of your pet ownership.
Nextdoor does not allow the buying or selling of pets, but have guidance on listing animals for a nominal adoption fee. Nextdoor is an effective way to rehome animals locally in your neighborhood.
Avoid giving your pet away "free to a good home", as unscrupulous people may turn around and sell your pet. You may ask for a small rehoming fee for your pet. However, you should be aware that people who ask for rehoming fees are often accused of selling their pet, which is not allowed on Craigslist. The best option may be to require the adopter to donate a reasonable sum to an animal related charity.
The Pacific Northwest has many breed-specific rescue organizations. You can try searching on Google for relevant options for your pet.
---
Need pet-friendly housing?